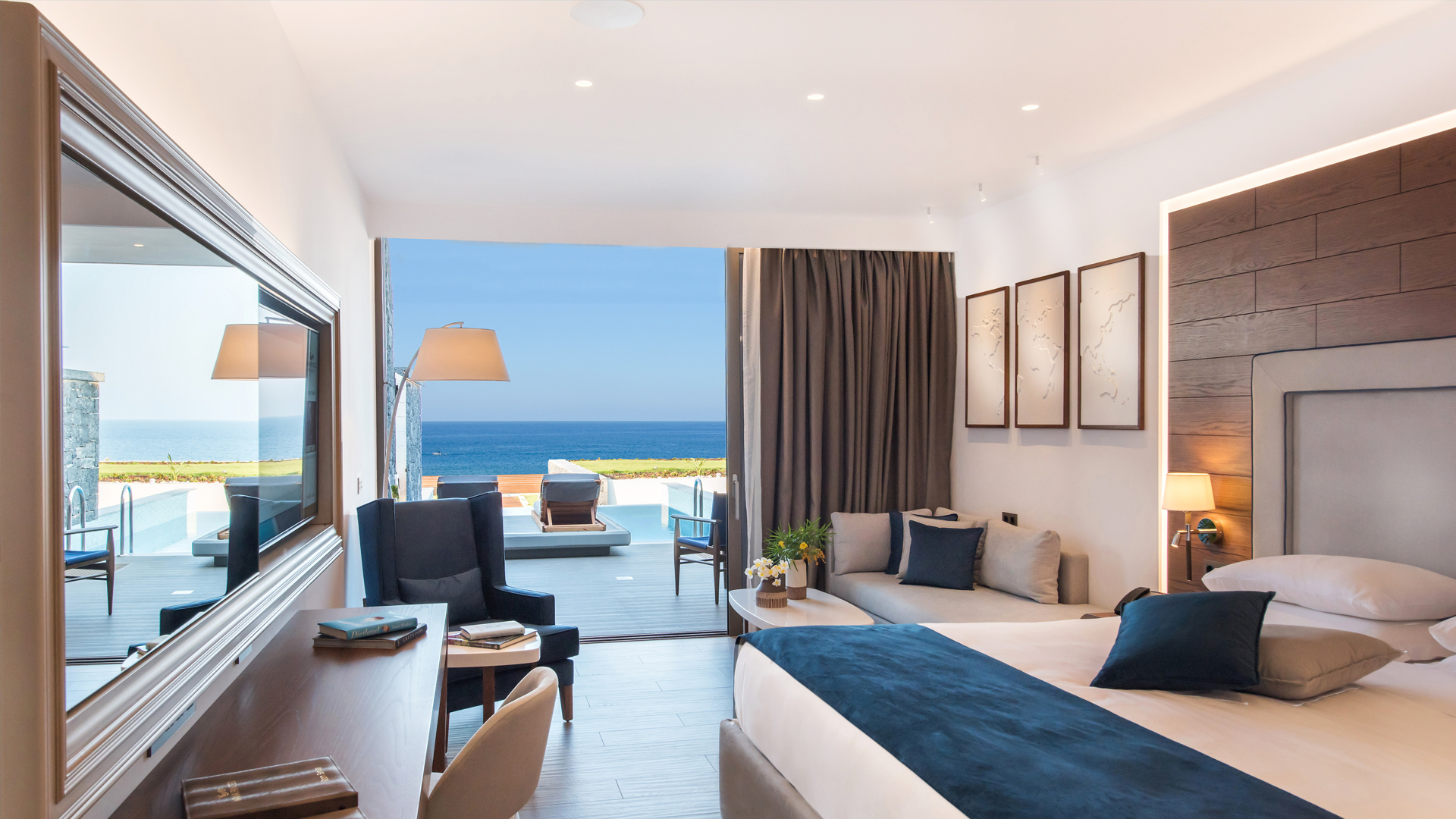 Beach vacations at Nana Princess Hotel in Crete
Beach vacations are a time-out for body and soul. In Crete, the largest island of Greece, you will be enchanted by typical hospitality, beautiful nature, authentic cuisine and culture, as well as the famous, beautiful beaches on the crystal clear blue Mediterranean Sea.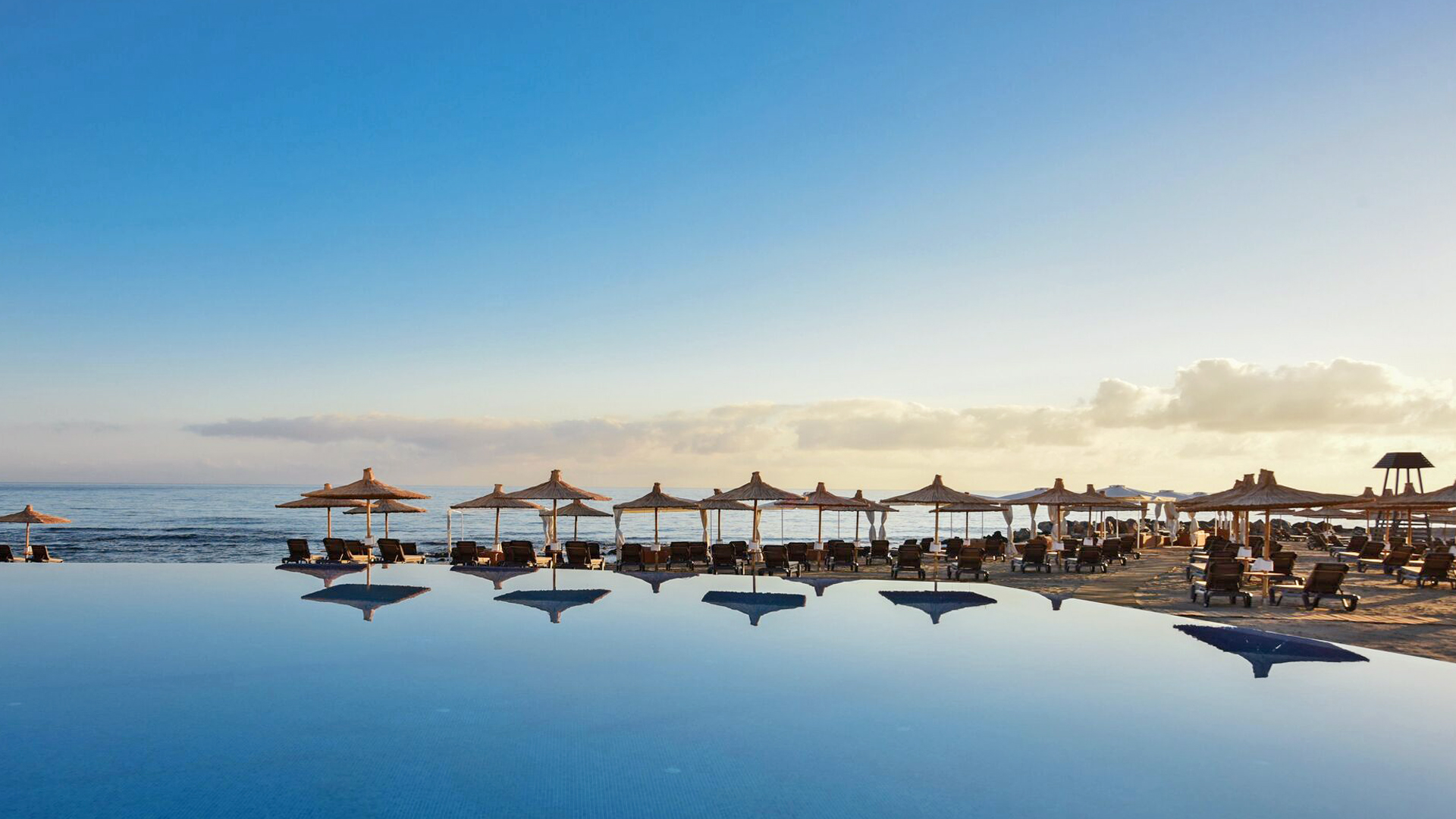 Unwind at the charming Nana Princess Hotel on the Greek island of Crete. The 4-star hotel with its fantastic view of the turquoise Mediterranean Sea, excellent service and culinary variety, offers the perfect setting for relaxing beach days. The suites and villas with private pools and sea views provide the perfect ambience for a relaxing and luxurious getaway.
Heraklion, the bustling capital of Crete invites you to stroll and store. The lively old town alleys with boutiques, cafes and small restaurants around the Lion Fountain are the perfect address for shopaholics. Sip a caffé frappé and watch the hustle and bustle in the heart of the city. Discover the culinary side of the island. Enjoy authentic Cretan cuisine at the Merastri restaurant in Heraklion's old town. The crew has its own bees and sustainable cheese production in the mountains of Crete. For fish lovers, the Saradari Fish Restaurant on Saradari Beach; not far from the Nana Princess Hotel is recommended. The freshly caught fish is accompanied by a fantastic view and stylish ambience.
You can experience a trip to the ancient world by visiting the famous archaeological cities of Knossos. The palace is the largest Minoan palace in Crete and has been awarded the European Heritage Label.
Have we aroused your interest? Benefit from our know-how and contact us now! Discover the best offers for beach vacations in Crete. Flight options from Bern, Basel and Zurich.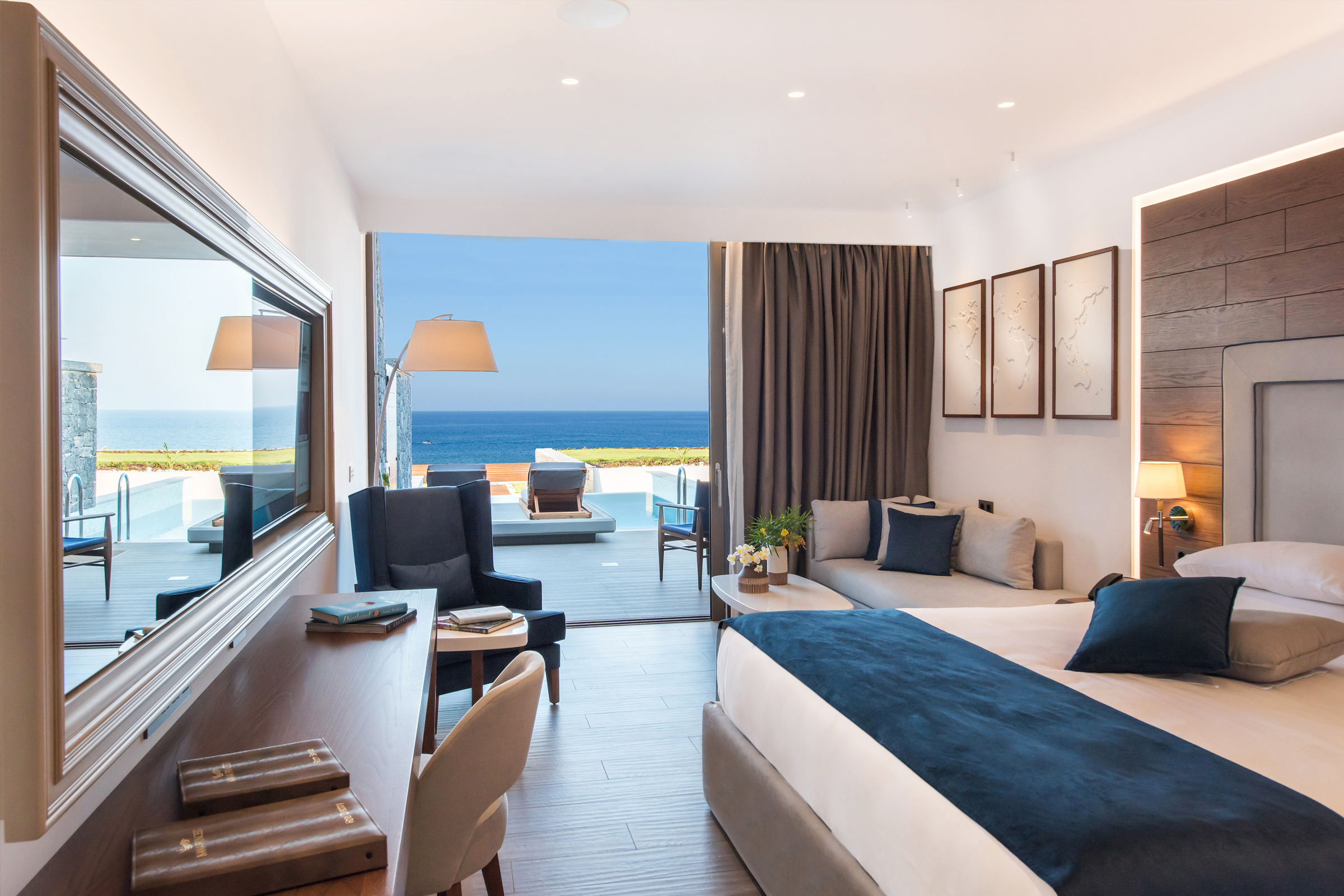 Nana Princess Hotel, Crete
Situated directly on the sea, the luxury hotel invites you to a relaxing beach holiday. The service at the highest level and the generously and modernly furnished rooms, suites and villas are ideal for discerning guests. Unwind at the enchanting Nana Princess Hotel on the Greek island of Crete.